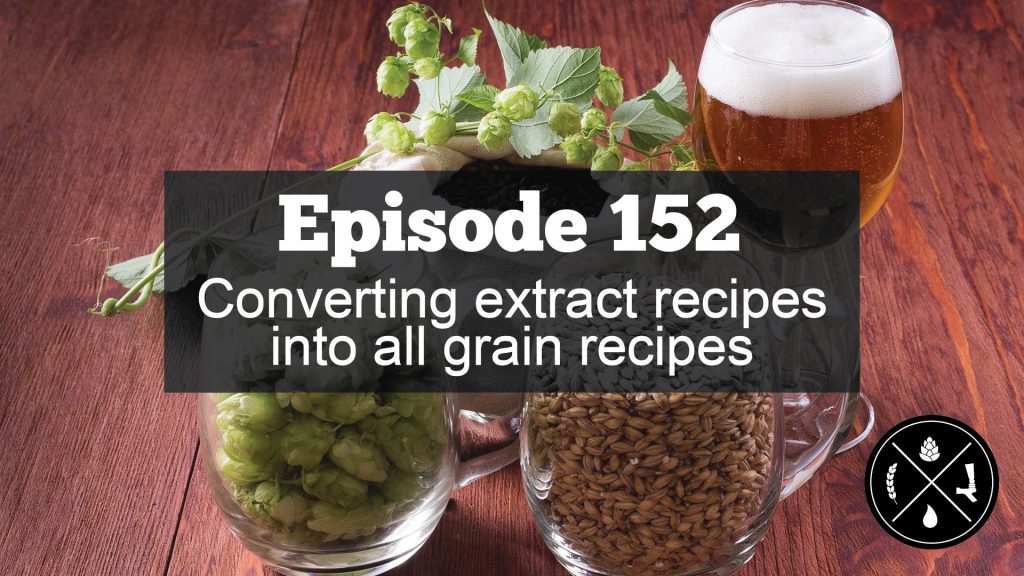 Hey there, homebrewer!
Podcast: Play in new window | Download
We welcome you back to another episode of the Homebrew Happy Hour … the podcast where we answer YOUR homebrewing questions and discuss all things related to craft beer!
On Today's Show:
Ladik Joe Ermis from HomebrewSupply.com joins me today and we talk about the brown ale we recently brewed, the newly launched Patreon community (www.Patreon.com/HomebrewHappyHour), and we take questions about converting recipes from extract to all grain as well as a question on using Cabernet grapes in a beer recipe. It was a ton of fun and always a blast when Joe gets to come on the show!
We want to hear from you!
If you have a question that you'd like us to discuss on a future episode, please click on the "Submit a Question" link at the top of our website or you can now call in your questions via our questions hotline @ 325-305-6107 and leave your message after the beep. This is a friendly reminder that, if we choose your question for a future episode, we give you a $25 gift card to that episode's sponsor!
Let us know what you think and enjoy the show!
cheers,
joshua
---
Become a Patron!  Reminder that these episodes are ultimately made possible because of YOUR support. Consider becoming a member of our newly launched Patreon page and receive perks such as merch, exclusive group access and content, recipes, and some tiers even get monthly recipe kits mailed to you!
————————–
October's Patreon Giveaway: https://www.kegconnection.com/soda-carbonating-kits-with-no-co2-bottle/
October's Patreon Featured Recipe: https://www.kegconnection.com/koln-kolsch-true-to-style-all-grain-recipe-kit/
https://www.patreon.com/HomebrewHappyHour