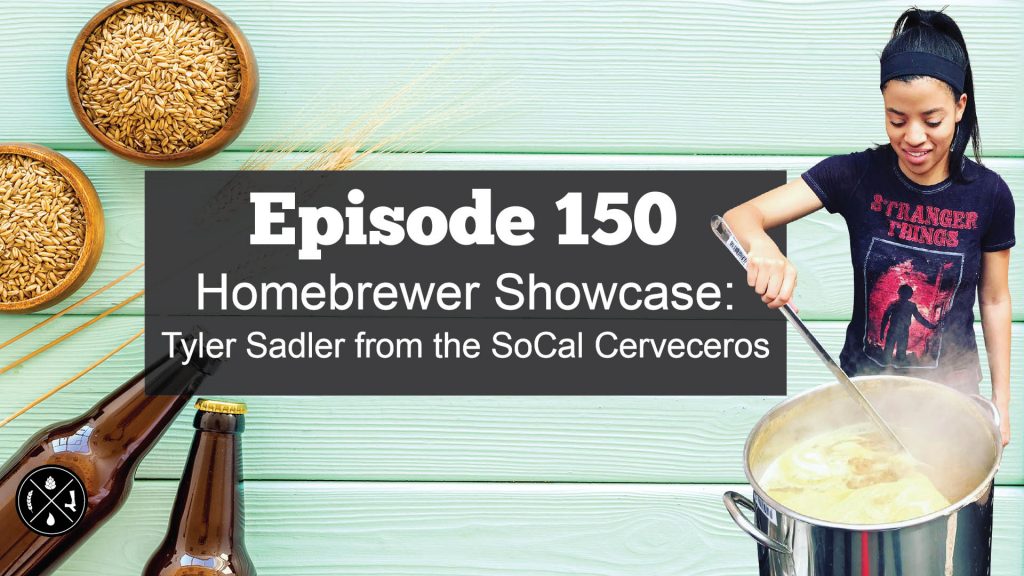 Welcome back, home brewer!
Podcast: Play in new window | Download
It's time for another episode of the Homebrew Happy Hour … the podcast where we answer YOUR homebrewing questions and discuss all things related to craft beer!
On Today's Show:
It's been a couple of weeks since we released an episode! If you haven't kept up on our social media (Facebook or Instagram, specifically), a lot has gone on the last several weeks. Between Todd's neck surgery, my vasectomy (insert sad violin music here), and then my daughter Esther had a week long stay at the hospital for a brain tumor, no kidding! Long story short – everyone is doing fine now. They successfully removed a ganglioglioma tumor from my daughter's brain, it was benign, and has a less than 10% chance of ever coming back. I want to thank you all for reaching out to me during the whole ordeal and for your thoughts and prayers. Truly, it meant the world to me and our community is the best community ever!
SO – with all that being said, episode 150 features Tyler Sadler; a fantastic homebrewer out of southern California who is brewing up some awesome beers and is very active in her local homebrewer club, the Socal Cerveceros! It was so much fun getting to know her and learn more about her background and future plans in brewing. You definitely need to be following her on Instagram at @TylersBrew
We want to hear from you!
If you have a question that you'd like us to discuss on a future episode, please click on the "Submit a Question" link at the top of our website or you can now call in your questions via our questions hotline @ 325-305-6107 and leave your message after the beep. This is a friendly reminder that, if we choose your question for a future episode, we give you a $25 gift card to that episode's sponsor!
Let us know what you think and enjoy the show!
cheers,
joshua
01:11 – Introducing Tyler Sadler
02:08 – Catching you up on why we went two weeks without an episode
04:30 – Tyler recaps her California Craft Beer summit experience
07:08 – Background about SoCal Cerveceros
15:16 – Tyler's background as a homebrewer
25:11 – Tyler going over the equipment she's used and currently using
32:17 – Thinking of the season when preparing for a brew day
33:27 – Tyler's future goals as a brewer
36:08 – Where you can follow Tyler online
————————–
Become a Patron! Reminder that these episodes are ultimately made possible because of YOUR support. Consider becoming a member of our newly launched Patreon page and receive perks such as merch, exclusive group access and content, recipes, and some tiers even get monthly recipe kits mailed to you!