Happy Friday, Homebrewer!
– We welcome and thank you for tuning in to our homebrew podcast –
Podcast: Play in new window | Download
Thank you for joining us once again for the Homebrew Happy Hour show! This is the podcast where we answer YOUR homebrew questions and we discuss all things related to craft beer!
We hope you had a wonderful holiday weekend last week with lots of time with family and delicious homebrew. I was lucky enough to have LOTS of homebrew on tap – my aunt & uncle brewed a California Common and it was ready by Easter Sunday and then my pop and I also took our homebrewed IPA with us to the family gathering and it was a big hit too. Too much fun, friends!
On Today's Show:
I've been spoiled rotten lately having both Todd (Kegconnection) and James (CMBecker) on the show to help answer all of your brewing questions. On this episode, we received two questions recently regarding yeast. One asks about what to expect when you ferment a beer near the lower temperature spectrum recommended by that yeast company versus the higher temperature end of the spectrum. The other question asks very plainly – how do you know which yeast to choose when there's so many options?! It can be overwhelming but, hopefully, we provide some clarity for you today.
We want to hear from you!
As always, If you have a question that you'd like us to discuss on a future episode, please click on the "Submit a Question" link at the top of our website or you can now call in your questions via our questions hotline @ 325-305-6107 and leave your message after the beep. This is a friendly reminder that, if we choose your question for a future episode, we give you a $25 gift card to that episode's sponsor! Easy-peasy, right?
Let us know what you think and enjoy the show!
cheers,
joshua
RESOURCES:
https://www.kegconnection.com/yeast-1/
---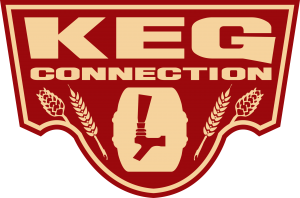 Today's show is brought to you by Kegconnection.com! Check out Kegconnection's brand new "Brewer's Club Rewards" program which gives you points for every purchase and the ability to earn FREE points simply by sharing content or participating in various activities. You can redeem your points for discounts on future orders, FREE SHIPPING, FREE GIFTS, and a whole lot more so go to Kegconnection.com for more information. Homebrew Happy Hour listeners who shop at Kegconnection.com can use the promo code "HHH" to receive 5% off your order.