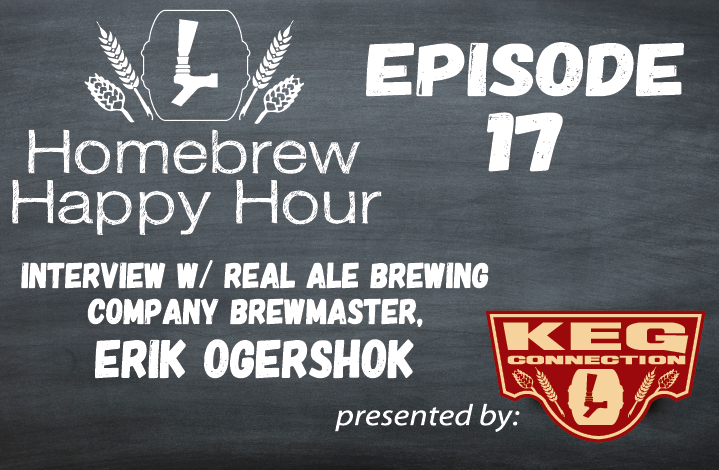 It's our favorite day of the week as another episode of the Homebrew Happy Hour is back in your life!
This week, we drove down the road to beautiful Blanco, TX to tour the amazing Real Ale Brewing Company where we met up with their brewmaster, the infamous Erik Ogershok. Erik showed us around the campus and we had the pleasure of setting up our equipment in their new tap room to sit down and learn more about Real Ale and Erik.
If you'd like to learn even more about Real Ale Brewing Company, check out their website (click here) or you can find them on social media too! (Facebook, Twitter, Instagram)
If you have a question that you'd like us to discuss on a future episode, please click on the "Submit a Question" link at the top of the page!
Let us know what you think and enjoy the show!
Podcast: Play in new window | Download