What a great time to be a homebrewer, don't you agree?
I know, I know, I say that all the time on the show, but I genuinely mean it. We have access to the most information ever available in human history, not to mention access to the best ingredients ever available in human history. (and pretty much on demand all year round for the most part, which is stinking incredible when you think about it) Plus, we have access to the best podcast about homebrewing ever produced in the history of civilization. I am, of course, referring to The BeerSmith Podcast, in case you were wondering. 😉
Kidding aside, we're so happy to present today's show to you! We start off with a question about what "unpopular opinions" we may have towards homebrewing or craft beer in general. We had posed this question to you all earlier this week and after reading many of your replies, I've come to the conclusion that maybe some of the opinions we here at Homebrew Happy Hour hold aren't as unpopular as we thought! Then we also take a question on best shank size practices when building out a keezer.
As always, If you have a question that you'd like us to discuss on a future episode, please click on the "Submit a Question" link at the top of our website or you can now call in your questions via our questions hotline @ 325-305-6107 and leave your message after the beep.
Let us know what you think and enjoy the show!
cheers,
joshua
Podcast: Play in new window | Download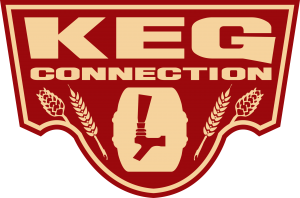 Today's show is brought to you by Kegconnection.com! Check out Kegconnection's brand new "Brewer's Club Rewards" program which gives you points for every purchase and the ability to earn FREE points simply by sharing content or participating in various activities. You can redeem your points for discounts on future orders, FREE SHIPPING, FREE GIFTS, and a whole lot more so go to Kegconnection.com for more information. Homebrew Happy Hour listeners who shop at Kegconnection.com can use the promo code "HHH" to receive 5% off your order.