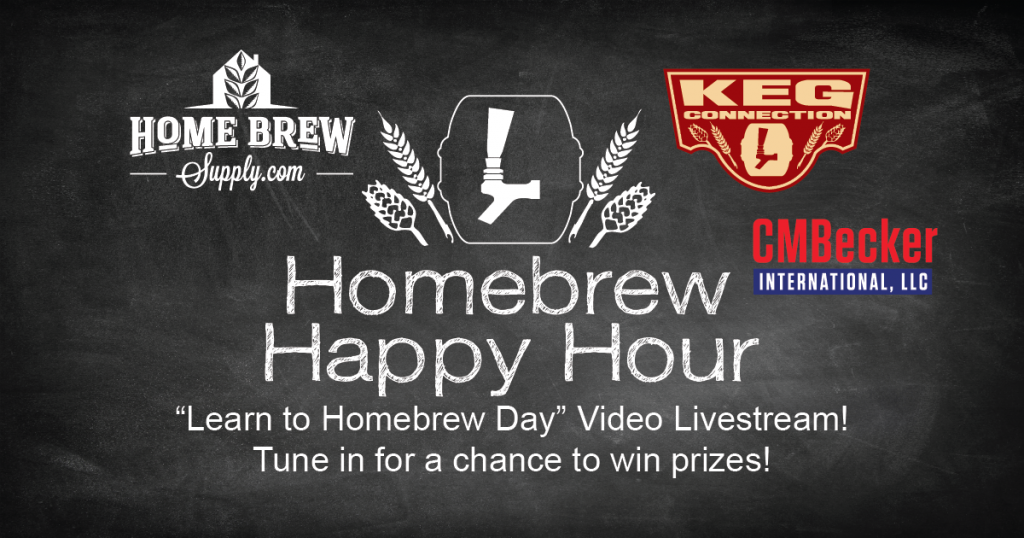 Happy Learn to Homebrew Day!
Ok, maybe that was last Saturday but we are finally getting around to uploading the audio from our video livestream (video embed below!). We had a BLAST doing the show LIVE for you guys and we want to thank those of you who could join us and for the questions you submitted!
We discussed a ton of things but also had a chance to preview the brew day we had alongside the equipment we were using. If you are only doing the audio version of this show, it might be worth checking out the video embed so you can have some kind of visual reference to the gear we are discussing!
As always, If you have a question that you'd like us to discuss on a future episode, please click on the "Submit a Question" link at the top of the page!
Let us know what you think and enjoy the show!
Podcast: Play in new window | Download

Today's show is brought to you by HomebrewSupply.com! HBS' has officially relaunched and has all of your favorite recipe kits, fresh ingredients, and homebrew equipment in stock. Homebrew Happy Hour listeners can visit HomebrewSupply.com and use the promo code "HHH" to receive 5% off your order.
(Discount can not be applied to products that are drop shipped including, but not limited to, products by Spike Brewing, SS BrewTech, Brewer's Edge Mash & Boil, and more. See website for details)