Hey there, homebrewer! Welcome to the 100th episode of our podcast!
We've done it. It may have taken almost 3 years, but we've made it to episode 100 of our homebrew podcast! Thanks to the support of listeners like you, we've actually been motivated and excited to bring you new and fresh content each week. Thank you so much for supporting us and for being a part of our growing community – it truly means the world to us!
Episode 100 features Joe, Todd, and Joshua as they discuss some of their favorite moments from the past 50 episodes. We also crack open a delicious Matchless Brewing Breakfast Stout sent in by a listener (thank you, Andrew & Miranda!) and we even phone James in to the show since he couldn't make it to the recording. Please enjoy this organized chaos and also check out the video version below!
As always, If you have a question that you'd like us to discuss on a future episode, please click on the "Submit a Question" link at the top of the page!
Let us know what you think and enjoy the show!
Podcast: Play in new window | Download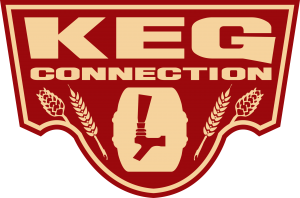 Today's show is brought to you by Kegconnection.com! Homebrew Happy Hour listeners can visit Kegconnection.com and use the promo code "HHH" to receive 5% off your order.