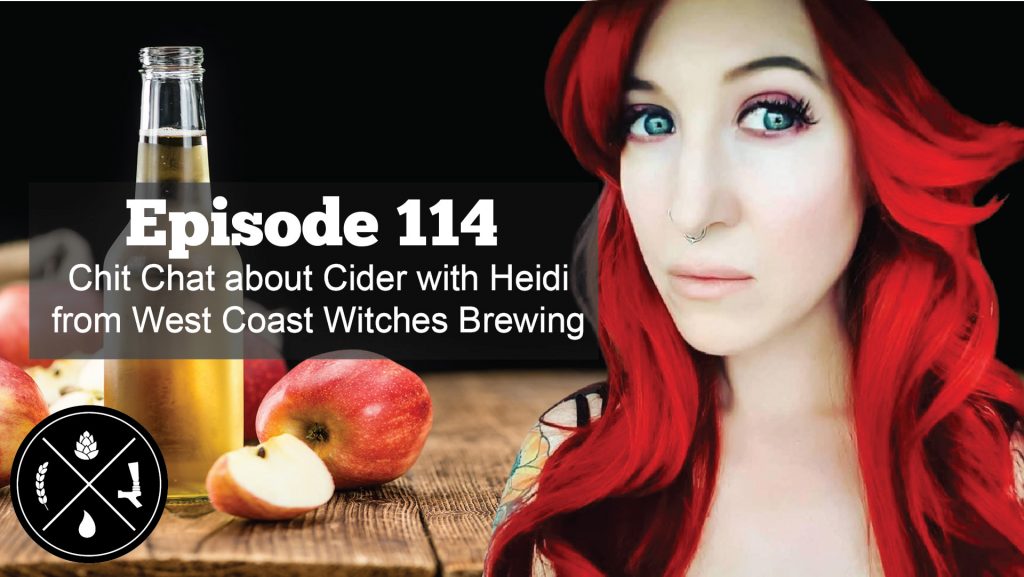 It's our first episode of the new year!
With that being said, happy 2019 homebrewer! We hope that you had a wonderful holiday season and that 2019 is treating you well so far. For us, it's always a crazy busy time of the year but in the best of ways!
Due to the crazy busyness of the moment, Todd and James had to sit this week's episode out. Fortunately, Joshua was joined by Heidi from West Coast Witches Brewing in a last minute hail Mary to come do a follow up interview on what she's been up to. Amazingly, a LOT has been going on for her over the last 15'ish weeks since we last had her on the show. She's launched a sweet new Patreon, a fantastic new podcast, she's producing lots of new video content, and is also now the California rep for the Cider Scene website. So… yeah, LOTS going on and we cover it all on this our first episode of 2019!
As always, If you have a question that you'd like us to discuss on a future episode, please click on the "Submit a Question" link at the top of our website or you can now call in your questions via our questions hotline @ 325-305-6107 and leave your message after the beep.
Let us know what you think and enjoy the show!
Podcast: Play in new window | Download

Today's show is brought to you by HomebrewSupply.com! HBS' has all of your favorite recipe kits, fresh ingredients, and homebrew equipment in stock. Homebrew Happy Hour listeners can visit HomebrewSupply.com and use the promo code "HHH" to receive 5% off your order.
(Discount can not be applied to products that are drop shipped including, but not limited to, products by Spike Brewing, SS BrewTech, Brewer's Edge Mash & Boil, and more. See website for details)