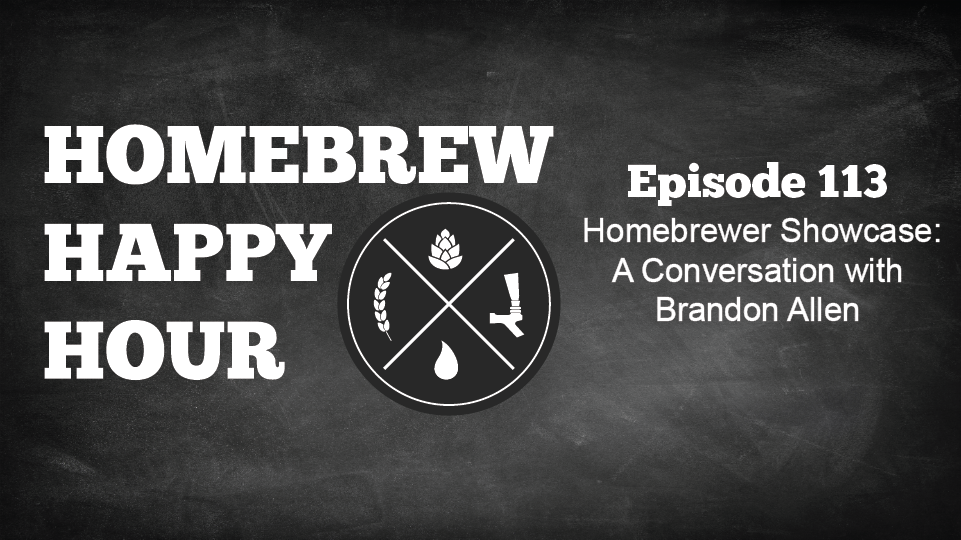 Hey there, homebrewer!
Our show today is another special episode where we feature one of YOU, a wonderful member of the homebrewing community. Joining Joshua on today's show is Brandon Allen. Brandon is a young Indiana homebrewer who, like Joshua, brews with his father and is an active member of his local homebrew club. We've had the pleasure of meeting Brandon in person at this year's Homebrew Convention in Portland and we've also been lucky (HUGE emphasis on LUCKY) to have tasted plenty of Brandon's homebrew and, trust us – it is solid! He favors Belgian styles, brews on The Grainfather, and has been a longtime listener of the show… suffice to say, he's awesome!
As always, If you have a question that you'd like us to discuss on a future episode, please click on the "Submit a Question" link at the top of our website or you can now call in your questions via our questions hotline @ 325-305-6107 and leave your message after the beep.
Let us know what you think and enjoy the show!
Podcast: Play in new window | Download

Today's show is brought to you by HomebrewSupply.com! HBS' has all of your favorite recipe kits, fresh ingredients, and homebrew equipment in stock. Homebrew Happy Hour listeners can visit HomebrewSupply.com and use the promo code "HHH" to receive 5% off your order.
(Discount can not be applied to products that are drop shipped including, but not limited to, products by Spike Brewing, SS BrewTech, Brewer's Edge Mash & Boil, and more. See website for details)