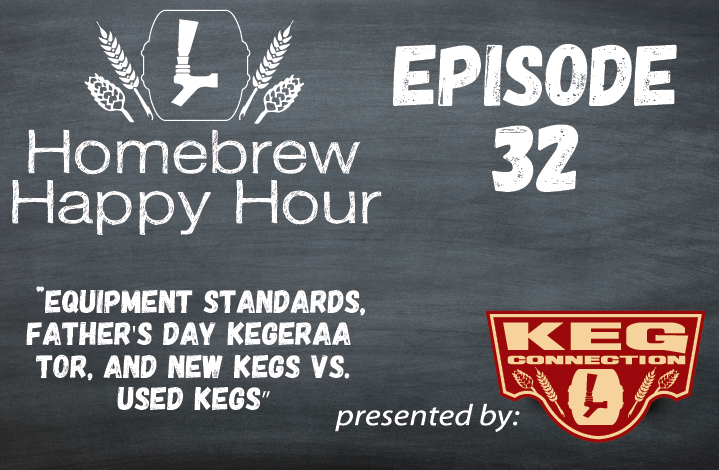 Podcast: Play in new window | Download
Welcome friends to another fun-filled episode of the Homebrew Happy Hour!
On today's show, we answer your questions on homebrew and draft beer equipment standards, Father's day kegerator configurations, and the age-old question of "New kegs vs old kegs"!
It's a ton of fun taking your questions and if you have a question that you'd like us to discuss on a future episode, please click on the "Submit a Question" link at the top of the page!
Let us know what you think and enjoy the show!