Hey hey hey, our homebrewing friend!
– We welcome and thank you for tuning in to our homebrew podcast –
Podcast: Play in new window | Download
Thank you for joining us once again for the Homebrew Happy Hour show! This is the podcast where we answer YOUR homebrew questions and we discuss all things related to craft beer!
With Easter coming soon (as in, a day or two from when we're publishing this!), we hope you have a wonderfully relaxing weekend with your friends and/or family or even by yourself! I know that, for me personally, I'm super excited because my Dad and I will be sharing our first all-grain recipe we brewed together with our extended family at our Easter gathering. My family loves IPAs (what's wrong with them, amirite?) so I'm hoping that they'll love the one we brewed. I think it turned out great but you can probably relate to me in that I think EVERYTHING I do turns out great. I'm just |a little| narcissistic… that's all! 😉
On Today's Show:
Todd (Kegconnection) recently received an email from a listener and customer who has been having some foaming issues on one of their kegs, even after switching to CMB flow control faucets. This got Todd thinking and so we take the question and also elaborate on the most common issues that draft systems face specifically in regards to controlling foam and maintaining a proper pour for your beer. Of course, we also have James (CMBecker) and on the show since it's always his faucets we recommend as solutions so he brings some valuable insight into the world of flow control solutions. As usual, I'm just here to facilitate. 🙂
We want to hear from you!
As always, If you have a question that you'd like us to discuss on a future episode, please click on the "Submit a Question" link at the top of our website or you can now call in your questions via our questions hotline @ 325-305-6107 and leave your message after the beep. This is a friendly reminder that, if we choose your question for a future episode, we give you a $25 gift card to that episode's sponsor! Easy-peasy, right?
Let us know what you think and enjoy the show!
cheers,
joshua
RESOURCES:
https://www.kegconnection.com/blog/managing-foam-on-a-home-draft-beer-system/
---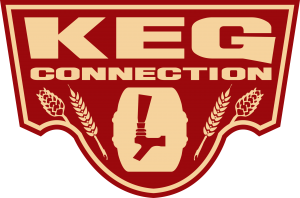 Today's show is brought to you by Kegconnection.com! Check out Kegconnection's brand new "Brewer's Club Rewards" program which gives you points for every purchase and the ability to earn FREE points simply by sharing content or participating in various activities. You can redeem your points for discounts on future orders, FREE SHIPPING, FREE GIFTS, and a whole lot more so go to Kegconnection.com for more information. Homebrew Happy Hour listeners who shop at Kegconnection.com can use the promo code "HHH" to receive 5% off your order.