Howdy and happy Thanksgiving, friends!
We're back from our recent trip to Germany and Prague for the BrauBeviale 2018 and we had a blast. Due to someone's poor planning and due diligence (not naming names since I'm the one who writes these show notes…;)  – joshua ) we didn't publish an episode last week but we've got a great show for you today!
On today's show, we discuss a question asking for tips on moving up from extract brewing to all-grain brewing and if the "traditional" route of using coolers and kettles versus using electric all-in-one solutions like The Grainfather. We also give advice to another listener who is brand new to the hobby and is considering starting his homebrewing journey!
As always, If you have a question that you'd like us to discuss on a future episode, please click on the "Submit a Question" link at the top of our website or you can now call in your questions via our questions hotline @ 325-305-6107 and leave your message after the beep.
Let us know what you think and enjoy the show!
Podcast: Play in new window | Download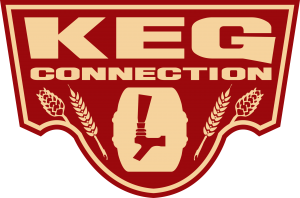 Today's show is brought to you by Kegconnection.com! Check out Kegconnection's brand new "Brewer's Club Rewards" program which gives you points for every purchase and the ability to earn FREE points simply by sharing content or participating in various activities. You can redeem your points for discounts on future orders, FREE SHIPPING, FREE GIFTS, and a whole lot more so go to Kegconnection.com for more information. Homebrew Happy Hour listeners who shop at Kegconnection.com can use the promo code "HHH" to receive 5% off your order.