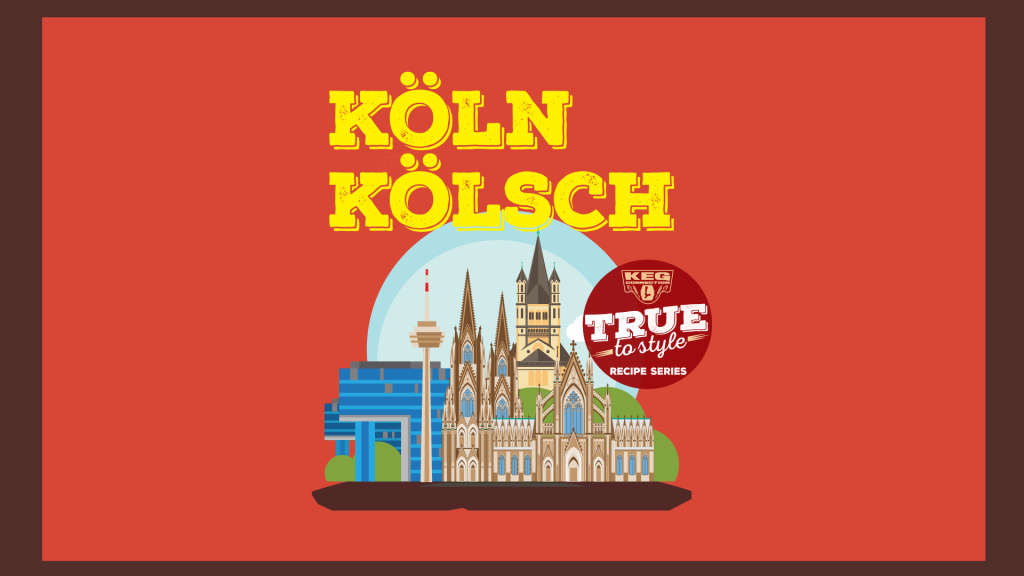 There is a itsy bitsy tiny improbable chance that you found this recipe without any influence from our podcast. I mean, if you're brand new to Homebrew Happy Hour and this is your first visit then – welcome. God willing, you have stumbled upon the greatest recipe for the greatest beer style ever brewed.
Kolsch is a deliciously straight forward ale that is perfect for any occasion. It's origins are from the German river city of Köln. After the second world war, the city adopted Kölsch as THEIR city's specific style of beer. Pale by nature – not sweet but not too bitter – this golden/yellow beer is considered an ale (due to the top fermenting yeast used) but you do want to lager it after fermentation in order to achieve the clear and balanced flavor that has made kölsch famous.
If you're not new here and you're no stranger to my personal obsession with this style, I welcome you too and I hope that you enjoy James's recipe as much as I have over the past several years.
All ingredients below can be purchased at MoreBeer!'s website
Want a printable version? CLICK HERE