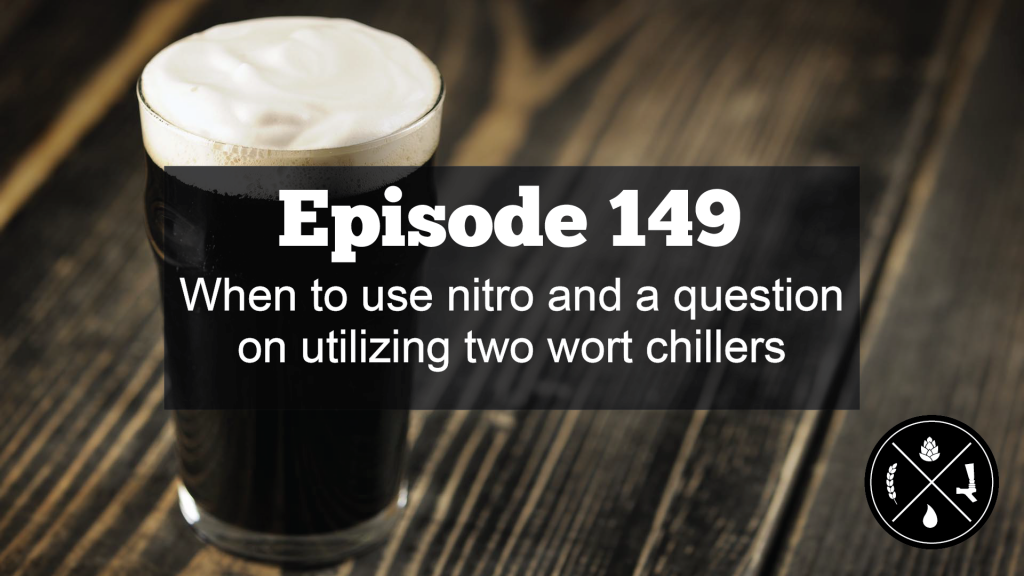 Hi there, our home brewing friend!
thank you for tuning in to our home brewing podcast
Podcast: Play in new window | Download
we welcome you to the Homebrew Happy Hour … the podcast where we answer YOUR homebrewing questions and discuss all things related to craft beer!
On Today's Show:
The gang is all back together again! Todd is here, James is here, I am, well, obviously here. If I had enough money to license "Reunited" by Peaches & Herb I would, but just hum it in your head when you first hear us all on together in this episode. 🙂
We are not only back as a threesome, we also take YOUR questions on homebrewing. Specifically, we discuss when to use nitro and why you'd want to PLUS we discuss our favorite way to chill our wort when brewing in Texas: using TWO wort chillers. It isn't as difficult nor as expensive as you might be thinking it is. Also — here are the keg labels we had made that I talked about on today's show, since I forgot to inject them into the video. My bad!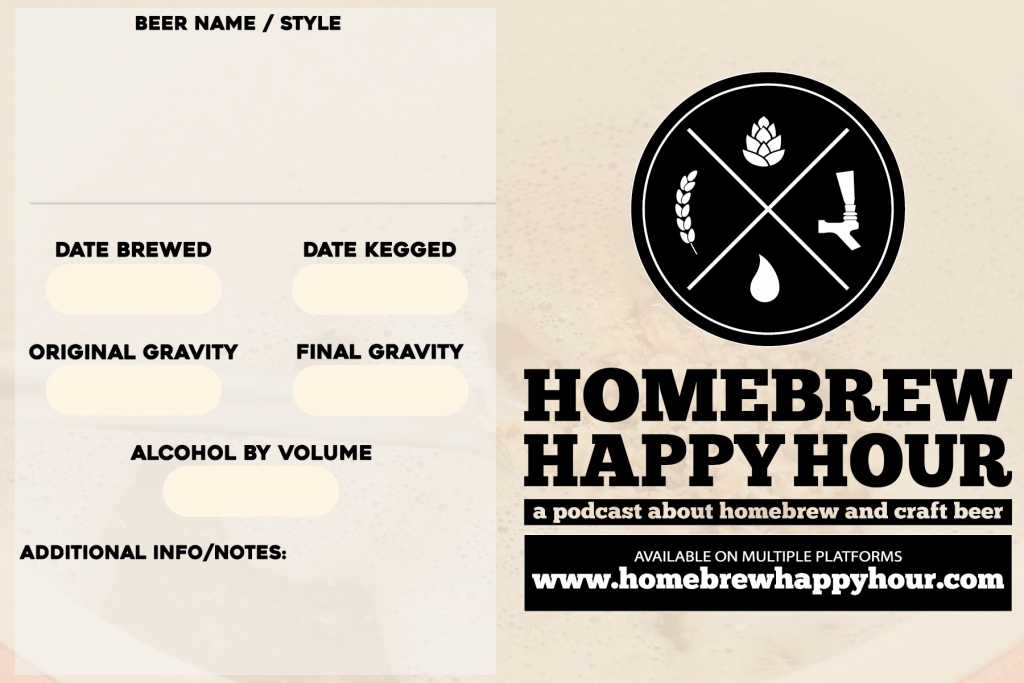 This episode was a ton of fun to produce so I hope you enjoy episode 149 of our show!
We want to hear from you!
If you have a question that you'd like us to discuss on a future episode, please click on the "Submit a Question" link at the top of our website or you can now call in your questions via our questions hotline @ 325-305-6107 and leave your message after the beep. This is a friendly reminder that, if we choose your question for a future episode, we give you a $25 gift card to that episode's sponsor!
Let us know what you think and enjoy the show!
cheers,
joshua
01:12 – Todd and James are back
03:25 – Todd updates us on his neck
04:15 – Our new keg labels are in!
07:38 – More info on our Patreon launch
09:08 – Patreon bumper I made like a PBS intro
14:14 – First question, "How to use NItro to dispense"
24:44 – Second question, "Using two wort chillers?"
---

Today's show is brought to you by HomebrewSupply.com! HBS' has all of your favorite recipe kits, fresh ingredients, and homebrew equipment in stock. Homebrew Happy Hour listeners can visit HomebrewSupply.com and use the promo code "HHH" to receive 5% off your order.
(Discount can not be applied to products that are drop shipped including, but not limited to, products by Spike Brewing, SS BrewTech, Brewer's Edge Mash & Boil, and more. See website for details)