Aloha, friend!
– We thank you for tuning in to our homebrew podcast –
Podcast: Play in new window | Download
Welcome to the Homebrew Happy Hour, the podcast where we answer YOUR homebrewing questions and we discuss all things related to craft beer!
On Today's Show:
A last minute change due to James having to help a customer of his led to me frantically hitting up my short list of folks who could hop in and help for this week's episode. I wasn't even thinking about bothering Todd with this but, funny enough, he happened to text me so I asked and he obliged! It was great catching up with Todd as he's wrapping up his family vacation in Hawaii and it was even greater that he was able to help me address your questions since it would've been super scary for me to try and take them by myself. I'm a much better moderator that helps keep the conversation going between the three of us than I am an actual knowledge bank of homebrewing FAQ. Regardless, this week's show is pack full of great info and we hope you enjoy it!
We want to hear from you!
If you have a question that you'd like us to discuss on a future episode, please click on the "Submit a Question" link at the top of our website or you can now call in your questions via our questions hotline @ 325-305-6107 and leave your message after the beep. This is a friendly reminder that, if we choose your question for a future episode, we give you a $25 gift card to that episode's sponsor!
Let us know what you think and enjoy the show!
cheers,
joshua
RESOURCES:
Sticker Mule — USE THIS LINK TO GET A $10 CREDIT AND WE'LL GET A $10 CREDIT TOO!
---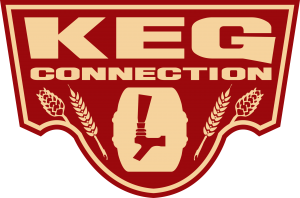 Today's show is brought to you by Kegconnection.com! Check out Kegconnection's brand new "Brewer's Club Rewards" program which gives you points for every purchase and the ability to earn FREE points simply by sharing content or participating in various activities. You can redeem your points for discounts on future orders, FREE SHIPPING, FREE GIFTS, and a whole lot more so go to Kegconnection.com for more information. Homebrew Happy Hour listeners who shop at Kegconnection.com can use the promo code "HHH" to receive 5% off your order.