Howdy howdy howdy, Homebrewer!
– We thank you for tuning in to our homebrew podcast –
Podcast: Play in new window | Download
and we also welcome you BACK to the Homebrew Happy Hour, the podcast where we answer YOUR homebrewing questions and discuss all things related to craft beer!
On Today's Show:
You may have noticed (and I'm assuming you did based on the hundreds of comments, emails, or social media messages lol) that we didn't publish an episode last week. First — I am very sorry for that! We usually record on Thursdays and we've been so swamped getting our stuff together for HomebrewCon and then I got terribly sick mid-week last week so we didn't get to record at all. Second — we still had to get the booth packed so, in my sickened stupor, I packed all of our mobile podcast gear without thinking that we needed it for this week's show! I know, friend… I know.
THANKFULLY, I have all of my studio set up ready to go and our buddy Kenny Highman (aka – The Brewer of Seville) agreed on short notice to come on the show!
So, join Kenny and I as we talk about the upcoming HomebrewCon in Rhode Island, what he's been up to, his recent GRAND PRIZE WINNING beer label from Brew Your Own Magazine, and lots more. I had a genuine blast with Kenny and I am so happy he was able to hang out!
We want to hear from you!
If you have a question that you'd like us to discuss on a future episode, please click on the "Submit a Question" link at the top of our website or you can now call in your questions via our questions hotline @ 325-305-6107 and leave your message after the beep. This is a friendly reminder that, if we choose your question for a future episode, we give you a $25 gift card to that episode's sponsor!
Let us know what you think and enjoy the show!
cheers,
joshua
---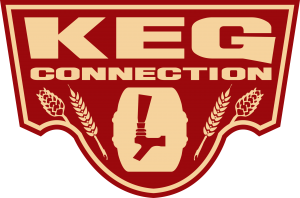 Today's show is brought to you by Kegconnection.com! Check out Kegconnection's brand new "Brewer's Club Rewards" program which gives you points for every purchase and the ability to earn FREE points simply by sharing content or participating in various activities. You can redeem your points for discounts on future orders, FREE SHIPPING, FREE GIFTS, and a whole lot more so go to Kegconnection.com for more information. Homebrew Happy Hour listeners who shop at Kegconnection.com can use the promo code "HHH" to receive 5% off your order.