Hey hey hey, it's another episode of the Homebrew Happy Hour!
– We welcome and thank you for tuning in to our podcast –
Podcast: Play in new window | Download
Thank you for joining us once again for the Homebrew Happy Hour show! I'd like to start this week's show, again, by THANKING you all for the tremendous amount of love you've sent Todd's way. Our email inbox, Facebook inbox, Instagram inbox, and YouTube comments have been full of your support and words of encouragement and condolences for Todd and Liz regarding the recent loss of their son and we all thank you from the bottom of our hearts. You guys are truly the best community we could ever ask for and we can't thank you enough for that.
On Today's Show
James Carlson from CMBecker International joins me to take your questions on this week's show. Specifically, we're talking about how a homebrewer can increase the frequency of their brew days (or the amount of beers they brew every month) and we also field a question about sanitation. James is the perfect person for these questions because 1) He brews all the time AND he is a stickler for sanitation and 2) because he knows way more than I do about every topic so, obviously, he's the perfect person for me to ask these questions to. 🙂
We want to hear from you
As always, If you have a question that you'd like us to discuss on a future episode, please click on the "Submit a Question" link at the top of our website or you can now call in your questions via our questions hotline @ 325-305-6107 and leave your message after the beep.
Let us know what you think and enjoy the show!
cheers,
joshua
---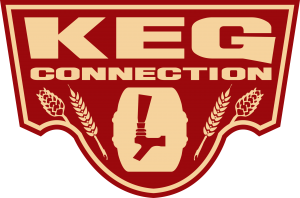 Today's show is brought to you by Kegconnection.com! Check out Kegconnection's brand new "Brewer's Club Rewards" program which gives you points for every purchase and the ability to earn FREE points simply by sharing content or participating in various activities. You can redeem your points for discounts on future orders, FREE SHIPPING, FREE GIFTS, and a whole lot more so go to Kegconnection.com for more information. Homebrew Happy Hour listeners who shop at Kegconnection.com can use the promo code "HHH" to receive 5% off your order.