Hello, friends and family!
– We welcome and thank you for tuning in to our podcast –
Podcast: Play in new window | Download
Thank you for joining us once again for the Homebrew Happy Hour show! This is the show where we answer YOUR questions about homebrewing and commercial craft beer. When we aren't doing Q&A episodes, we try to find fellow homebrewers, industry professionals, or really anyone that'll do 30'ish minutes with me on the phone 😉
On Today's Show:
Fan favorite, Ladik Joe Ermis joins me once again for this week's episode. I know I've said this a million times but I'm super grateful for my peers, like Joe, who are so willing to come on the show on short notice and help me answer your questions. Joe is also known as the IPA guy around here and he's the man behind the recipe that my dad and I brewed for our first all-grain brew day so I was glad to update him on the success of how that beer turned out!
We want to hear from you!
As always, If you have a question that you'd like us to discuss on a future episode, please click on the "Submit a Question" link at the top of our website or you can now call in your questions via our questions hotline @ 325-305-6107 and leave your message after the beep.
Let us know what you think and enjoy the show!
cheers,
joshua
---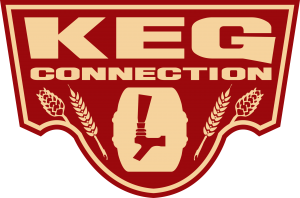 Today's show is brought to you by Kegconnection.com! Check out Kegconnection's brand new "Brewer's Club Rewards" program which gives you points for every purchase and the ability to earn FREE points simply by sharing content or participating in various activities. You can redeem your points for discounts on future orders, FREE SHIPPING, FREE GIFTS, and a whole lot more so go to Kegconnection.com for more information. Homebrew Happy Hour listeners who shop at Kegconnection.com can use the promo code "HHH" to receive 5% off your order.