Hey there, homebrewer!
– We welcome and thank you for tuning in to our podcast –
Podcast: Play in new window | Download
Thank you for joining us once again for the Homebrew Happy Hour show! This is the show where we answer YOUR questions about homebrewing and commercial craft beer. It's, easily, my favorite thing to do every week and I can't genuinely thank you all enough for supporting our show and tuning in each and every week. This week is especially awesome because…
On Today's Show:
TODD IS BACK! Woohoo! Todd Burns (President and Chief Keg Washer at Kegconnection) joins myself and Ladik Joe Ermis (Dir. of Operations at Homebrew Supply) to bring you our 126th episode of our show. This week, we enjoyed a wonderful evening of beer tastings (also known as research and development *wink* *wink*) that we recap at the top of the show. Then, we take a question about making clone recipes and some thoughts behind what goes in to creating accurate clone recipes. We had an absolute BLAST this week and I'm, personally, excited to present this to you.
We want to hear from you!
As always, If you have a question that you'd like us to discuss on a future episode, please click on the "Submit a Question" link at the top of our website or you can now call in your questions via our questions hotline @ 325-305-6107 and leave your message after the beep.
Let us know what you think and enjoy the show!
cheers,
joshua
---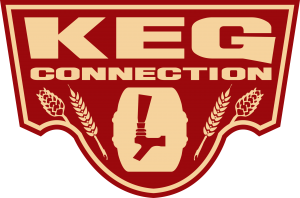 Today's show is brought to you by Kegconnection.com! Check out Kegconnection's brand new "Brewer's Club Rewards" program which gives you points for every purchase and the ability to earn FREE points simply by sharing content or participating in various activities. You can redeem your points for discounts on future orders, FREE SHIPPING, FREE GIFTS, and a whole lot more so go to Kegconnection.com for more information. Homebrew Happy Hour listeners who shop at Kegconnection.com can use the promo code "HHH" to receive 5% off your order.