Howdy there, Homebrewer!
Welcome back to another episode of our podcast
Podcast: Play in new window | Download
Thank you for joining us on the Homebrew Happy Hour! We are truly appreciative that you're here and it blows our mind how fast our audience is growing. THANK YOU, THANK YOU, THANK YOU for all the love and support you've been showing us. On that note, I selfishly ask that you please send love and support to our own Todd Burns. Shortly before he was scheduled to fly out of the country for a business trip with James to Germany, he got a phone call that no parent should ever receive. Todd and Liz's son, their oldest child, Kyle, had passed away unexpectedly late Monday evening. Todd and Liz have been like parents to me over the past decade and we're all so heart broken over the loss of Kyle. Obviously, Todd wasn't able to join this week's episode and, honestly, I'm not sure when he'll be back but please keep him and his entire family in your prayers. Kyle left behind a ton of people who loved him dearly and we're going to miss him so much.
On Today's Show
It's super hard for me to segue from something so heavy and serious (because I'm an awkward dude) but we do have a great show lined up for you this week. Ladik Joe Ermis from Homebrew Supply joined me and helped answer your questions. We address a homebrewer who already brews small 1 gallon batches but is looking to scale up to 2.5 gallons and wants to know the best way to do so. We also take a voicemail question asking about fresh hops versus pellet hops. I can't tell you how appreciative I am that Joe was able to join me so last minute! I really think you're going to enjoy this episode.
We want to hear from you
As always, If you have a question that you'd like us to discuss on a future episode, please click on the "Submit a Question" link at the top of our website or you can now call in your questions via our questions hotline @ 325-305-6107 and leave your message after the beep.
Let us know what you think and enjoy the show!
cheers,
joshua
---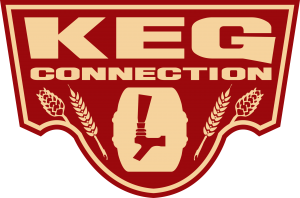 Today's show is brought to you by Kegconnection.com! Check out Kegconnection's brand new "Brewer's Club Rewards" program which gives you points for every purchase and the ability to earn FREE points simply by sharing content or participating in various activities. You can redeem your points for discounts on future orders, FREE SHIPPING, FREE GIFTS, and a whole lot more so go to Kegconnection.com for more information. Homebrew Happy Hour listeners who shop at Kegconnection.com can use the promo code "HHH" to receive 5% off your order.