It's another week and another episode of our homebrew podcast!
Podcast: Play in new window | Download
Thank you for joining us on the Homebrew Happy Hour! One consistent feedback that we receive here is that many listeners wished we produced our show more frequently than just once per week. I can't tell you enough how flattering that is and how much we truly appreciate you listening/watching AND, apparently, enjoying the show. It boggles my mind!
On Today's Show
Todd is out sick with some sort of terrible cold so James joins me to discuss your homebrewing-related questions. Specifically, we discuss a question from a listener who transferred beer from one pin lock corny keg to a different ball lock corny keg and, mysteriously, it caused his beer to go completely flat! We also address a question about achieving clarity with your beer. Literally, making a clear beer – not some mental enlightenment achievement or something, although maybe we could address that too on a future episode?
We want to hear from you
As always, If you have a question that you'd like us to discuss on a future episode, please click on the "Submit a Question" link at the top of our website or you can now call in your questions via our questions hotline @ 325-305-6107 and leave your message after the beep.
Let us know what you think and enjoy the show!
cheers,
joshua
---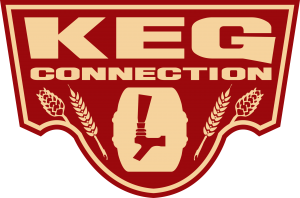 Today's show is brought to you by Kegconnection.com! Check out Kegconnection's brand new "Brewer's Club Rewards" program which gives you points for every purchase and the ability to earn FREE points simply by sharing content or participating in various activities. You can redeem your points for discounts on future orders, FREE SHIPPING, FREE GIFTS, and a whole lot more so go to Kegconnection.com for more information. Homebrew Happy Hour listeners who shop at Kegconnection.com can use the promo code "HHH" to receive 5% off your order.