Podcast: Play in new window | Download
On this episode of Booze News weekly – Heineken Halts Beer Sales in Russia, Athletic Brewing Introduces Athletic Lite, & the trial between Stone Brewing and Moulson Coors Begins!
Welcome to Booze News Weekly; your source for weekly beverage industry news & commentary delivered quickly and conveniently. Make sure you subscribe to the show! Click that like button below and hit the bell notification icon to make sure you never miss an episode. If you have any tips or industry news email it to joshua at homebrewhappyhour dot com or use the hashtag #BNW on social media. Also, you can find this episode and so much more content and articles available at Homebrew Happy Hour dot com. Make sure you visit our sponsor Kegconnection dot com and use our promo code BNW for 10% off your first order. Have a great week and we'll see you soon!
———————–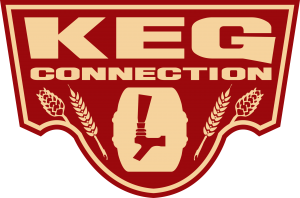 https://www.kegconnection.com/
Each and every episode is made possible by Kegconnection.com! Build the kegerator or keezer of your dreams using Kegconnection.com's unique customizable product options that allows you to get exactly what you need. Kegconnection.com also stocks products and solutions for kegging kits, draft systems, hardware, components, cleaning and much much more. Kegconnection.com has been operating for more than 15 years in the industry and has established expertise and superior customer service. Visit Kegconnection.com and use our promo code BNW to receive 10% off of your first order.
————————–
Become a Patron! Reminder that these episodes are ultimately made possible because of YOUR support. Consider becoming a member of our TRUB CLUB via our Patreon page and receive perks such as merch, exclusive group access and content, recipes, and some tiers even get monthly recipe kits mailed to you! https://www.patreon.com/HomebrewHappyHour