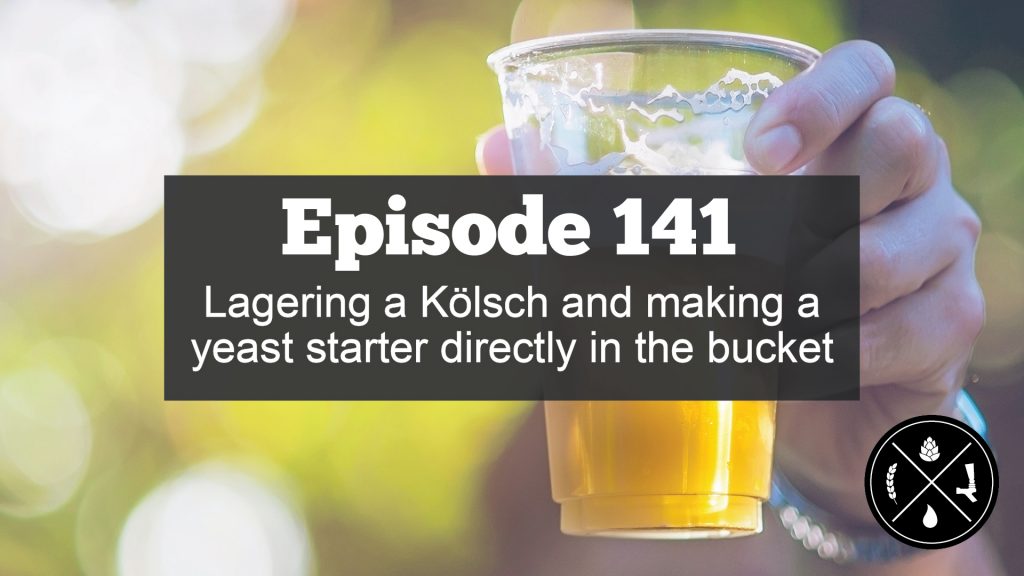 Willkommen, Hausbrauer!
– We thank you for tuning in to our home brewing podcast –
Podcast: Play in new window | Download
and we welcome you to the Homebrew Happy Hour podcast, the podcast where we answer YOUR homebrewing questions and discuss all things related to craft beer!
On Today's Show:
Todd is back! Man, if I had a nickel for every "Todd is back!" intro I had to write over the years for this show, I'd have a lot of nickels. Dude is always doing something – busy guy! Anyway, the bummer though is that James couldn't be on this week's show because his computer took a dump last week… but, fear not, we'll all be on together again very soon and actually have a very fun episode planned for next week as we get to have our German buddy from CMB, Stephan Becker, back on the show!
On this week's show, Todd and I discuss one of my favorite styles in the world, the Kölsch! Specifically, we tackle a question regarding the lagering process and, believe it or not, Todd doesn't get angry at me as I fawn over Kölsch all episode long. We also take a question on making a starter in a unique way; directly in the fermenataion vessel that this person is going to end us using (bucket or carboy). Neither one of us had even considered this method but it was actually a lot of fun to discuss!
We want to hear from you!
If you have a question that you'd like us to discuss on a future episode, please click on the "Submit a Question" link at the top of our website or you can now call in your questions via our questions hotline @ 325-305-6107 and leave your message after the beep. This is a friendly reminder that, if we choose your question for a future episode, we give you a $25 gift card to that episode's sponsor!
Let us know what you think and enjoy the show!
cheers,
joshua
———————-

Today's show is brought to you by HomebrewSupply.com! HBS' has all of your favorite recipe kits, fresh ingredients, and homebrew equipment in stock. Homebrew Happy Hour listeners can visit HomebrewSupply.com and use the promo code "HHH" to receive 5% off your order.
(Discount can not be applied to products that are drop shipped including, but not limited to, products by Spike Brewing, SS BrewTech, Brewer's Edge Mash & Boil, and more. See website for details)