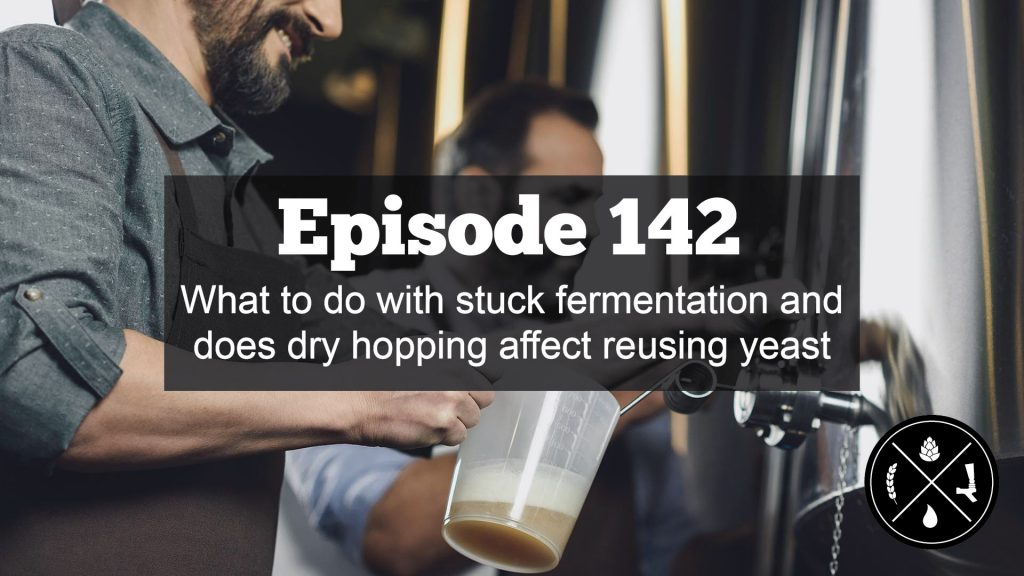 Hey hey, howdy ho Homebrew friends!
– Thank you for tuning in to our home brewing podcast –
Podcast: Play in new window | Download
and we welcome you to the Homebrew Happy Hour … the podcast where we answer YOUR homebrewing questions and discuss all things related to craft beer!
On Today's Show:
Fan favorite Ladik Joe Ermis joins me to discuss YOUR questions about stuck fermentation and how dry hopping may affect your yeast (if you save it for future use). Joe is the Director of Operations at HomebrewSupply.com and has been brewing for a long time so I always appreciate when he's willing to come on the show and share his knowledge and passion for home brewing!
We want to hear from you!
If you have a question that you'd like us to discuss on a future episode, please click on the "Submit a Question" link at the top of our website or you can now call in your questions via our questions hotline @ 325-305-6107 and leave your message after the beep. This is a friendly reminder that, if we choose your question for a future episode, we give you a $25 gift card to that episode's sponsor!
Let us know what you think and enjoy the show!
cheers,
joshua
———————-

Today's show is brought to you by HomebrewSupply.com! HBS' has all of your favorite recipe kits, fresh ingredients, and homebrew equipment in stock. Homebrew Happy Hour listeners can visit HomebrewSupply.com and use the promo code "HHH" to receive 5% off your order.
(Discount can not be applied to products that are drop shipped including, but not limited to, products by Spike Brewing, SS BrewTech, Brewer's Edge Mash & Boil, and more. See website for details)