Hello friend and fellow homebrewer!
– We welcome and thank you for tuning in to our podcast –
Podcast: Play in new window | Download
Thank you for joining us once again for the Homebrew Happy Hour show! This is the show where we answer YOUR questions about homebrewing and commercial craft beer. You may have noticed that we released TWO "episodes" this week. OK, the first one really shouldn't count because it was an abomination and awful attempt at providing some April Fool's day content… but… BUT, some positive feedback I did get from that was that the fake ad bumper we produced might actually work if we ever wanted to use it for real. So, there's that.
On Today's Show:
On to things that actually matter! Todd (President and Chief Keg Washer at Kegconnection) and James (Director of Operations at CMBecker and overall handsome man) join me today for the 127th episode of our podcast. We take a question from a listener who has been asked to provide the beer for an event coming up and he's wondering what's the best way he can transport the beer to the event with minimal adversity. We also take a question from someone who is done bottling and is ready to keg (brilliant choice, if you ask us). She's wanting to dispense the beer through a kegerator/keezer and we talk about the various ways she can achieve that.
We want to hear from you!
As always, If you have a question that you'd like us to discuss on a future episode, please click on the "Submit a Question" link at the top of our website or you can now call in your questions via our questions hotline @ 325-305-6107 and leave your message after the beep.
Let us know what you think and enjoy the show!
cheers,
joshua
---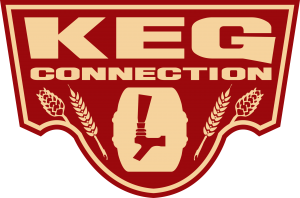 Today's show is brought to you by Kegconnection.com! Check out Kegconnection's brand new "Brewer's Club Rewards" program which gives you points for every purchase and the ability to earn FREE points simply by sharing content or participating in various activities. You can redeem your points for discounts on future orders, FREE SHIPPING, FREE GIFTS, and a whole lot more so go to Kegconnection.com for more information. Homebrew Happy Hour listeners who shop at Kegconnection.com can use the promo code "HHH" to receive 5% off your order.