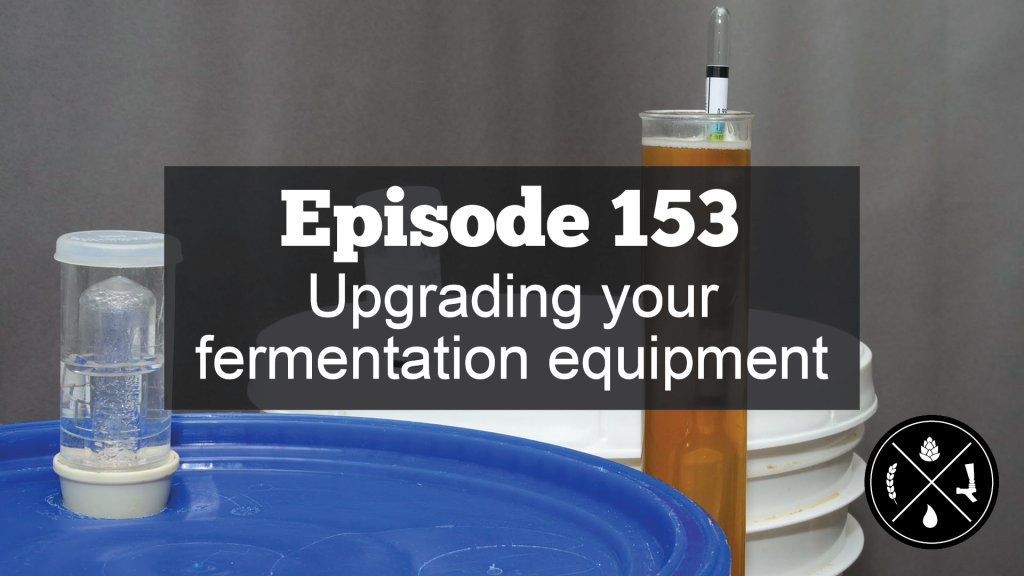 Happy weekend, homebrewer!
Podcast: Play in new window | Download
Thank you for joining us for yet another episode of the Homebrew Happy Hour … the podcast where we answer YOUR homebrewing questions and discuss all things related to craft beer!
On Today's Show:
Todd and James join me for a fun filled episode of the show! We catch up with the birthday boy, Mr. Carlson, about him turning 50. We also are reminded how annoyed Todd gets by me and how much he's looking forward to me starting to gush about Founder's Breakfast Stout (can you sense the sarcasm yet?). We also eventually take a couple of questions and it's this segment of the show that I'm most thankful for Todd and James! Kidding aside —
I would also like to remind everyone that our very first Patreon exclusive LIVE Q&A is THIS FRIDAY (October 25th) at 6pm in our private Facebook group that you can join at ANY level of our Patreon community. The lovely Lorena Evans will be taking your questions and it's going to be a blast!
We want to hear from you!
If you have a question that you'd like us to discuss on a future episode, please click on the "Submit a Question" link at the top of our website or you can now call in your questions via our questions hotline @ 325-305-6107 and leave your message after the beep. This is a friendly reminder that, if we choose your question for a future episode, we give you a $25 gift card to that episode's sponsor!
Let us know what you think and enjoy the show!
cheers,
joshua
---
Become a Patron!  Reminder that these episodes are ultimately made possible because of YOUR support. Consider becoming a member of our newly launched Patreon page and receive perks such as merch, exclusive group access and content, recipes, and some tiers even get monthly recipe kits mailed to you!
————————–
October's Patreon Giveaway: https://www.kegconnection.com/soda-carbonating-kits-with-no-co2-bottle/
October's Patreon Featured Recipe: https://www.kegconnection.com/koln-kolsch-true-to-style-all-grain-recipe-kit/
https://www.patreon.com/HomebrewHappyHour
Bohemian Pilsner that James brewed –
All Grain: https://homebrewsupply.com/bohemian-pilsner-all-grain-recipe-kit/
Extract: https://homebrewsupply.com/bohemian-pilsner-extract-recipe-kit/
02:28 – Todd's idea for promoting our Patreon
07:41 – New recipes we're developing
08:56 – News and exclusives for our Patreon community
12:00 – Update one James' latest brew, a Bohemian Pilsner
15:40 – HAPPY BIRTHDAY, JAMES!
18:13 – Question 1, upgrading fermentation equipment
34:50 – Question 2, using a kegerator to serve and ferment?