Happy (belated) Valentine's Day, homebrew lovers!
In case you didn't listen to last week's "episode", we recently ran a giveaway for $50 gift cards to SIX lucky winners! Thank you to HomebrewSupply.com and Kegconnection.com for providing the gift cards and congratulations to the winners:  Christine S, Thomas M, Brad W, Eamon W, Danielle L, and Sean K! They've all been contacted and most of them have already claimed their prize!
Thanks to you all as well for participating and for listening & supporting our show.
Today's episode features a discussion between Joshua and James (Todd has abandoned us, [insert sad face here]) on some of the responses you guys left us to the question, "What do you love about homebrewing?" We also discuss what WE love about homebrewing, and how James is entering the Austin leg of the AHA's National Homebrew Competition!
As always, If you have a question that you'd like us to discuss on a future episode, please click on the "Submit a Question" link at the top of the page!
Let us know what you think and enjoy the show!
Podcast: Play in new window | Download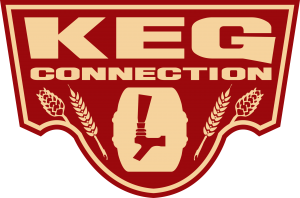 Today's show is brought to you by Kegconnection.com! Kegconnection has some of the best deals on homebrewing supplies and draft beer equipment PLUS a brand new section of delicious ingredients and recipe kits! Use the promo code "HHH" to receive 5% off your order.
(Discount can not be applied to products that are drop shipped including, but not limited to, products by Spike Brewing, SS BrewTech, Brewer's Edge Mash & Boil, and more. See website for details)