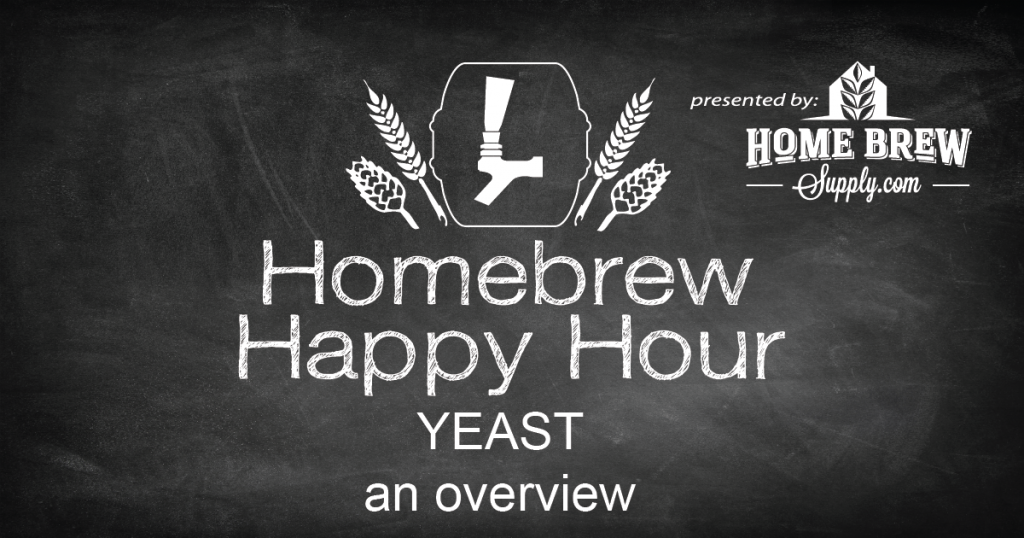 We are so thrilled and thankful to have you join us for this episode of our Homebrew Happy Hour podcast!
Today's show is the FIRST of MANY on the topic that James has been wanting to touch on for a while now; YEAST.
While we'd consider this an overview episode, we get a little deeper under the skin throughout the conversation and we'll go way more in depth on future episodes. PLEASE submit any yeast related questions you may have and would like us to talk about.
As always, If you have a question that you'd like us to discuss on a future episode, please click on the "Submit a Question" link at the top of the page!
Let us know what you think and enjoy the show!
Podcast: Play in new window | Download

Today's show is brought to you by HomebrewSupply.com! HBS' has officially relaunched and has all of your favorite recipe kits, fresh ingredients, and homebrew equipment in stock. Homebrew Happy Hour listeners can visit HomebrewSupply.com and use the promo code "HHH" to receive 5% off your order.
(Discount can not be applied to products that are drop shipped including, but not limited to, products by Spike Brewing, SS BrewTech, Brewer's Edge Mash & Boil, and more. See website for details)