Welcome back to our homebrew podcast!
Podcast: Play in new window | Download
It's the final show of January 2019 and you know what that means — TODD IS ALMOST FREE! His pledge to being "dry" for the entire month is basically over and we actually discuss a little spoiler about his final dry January moments. We also talk about the incredible ESB that is finally gone from Todd's kegerator (the same ESB we brewed in this featured "Brew Day" video) and also Todd and James give me advice on what style should be the first one my dad and I brew in an upcoming brew day.
On Today's Show
We're proud to present to you another fun filled Q&A episode where we take YOUR questions about homebrewing or craft beer. This is a great time for me to remind you that if we take your question and answer it on air, we (rather, ME 😉 ) will send you a $25 gift card good towards the sponsor of that week's show. It's a great way for you to get your question answered and earn free money! With that out of the way, today's show discusses what, if any, might happen if you do an extended (90'ish minutes) mash versus the traditional 60 minute mash and if it will result in off-flavors. We also discuss a question asking about what might happen if, during a partial mash brew day, you were to add your DME (dry malt extract) to the water PRIOR to heating up the water (which would also mean adding it PRIOR to steeping your specialty grains). It's an interesting question and we really enjoyed the conversation it sparked!
We want to hear from you!
As always, If you have a question that you'd like us to discuss on a future episode, please click on the "Submit a Question" link at the top of our website or you can now call in your questions via our questions hotline @ 325-305-6107 and leave your message after the beep.
Let us know what you think and enjoy the show!
cheers,
joshua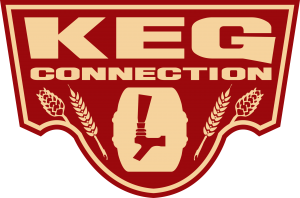 Today's show is brought to you by Kegconnection.com! Check out Kegconnection's brand new "Brewer's Club Rewards" program which gives you points for every purchase and the ability to earn FREE points simply by sharing content or participating in various activities. You can redeem your points for discounts on future orders, FREE SHIPPING, FREE GIFTS, and a whole lot more so go to Kegconnection.com for more information. Homebrew Happy Hour listeners who shop at Kegconnection.com can use the promo code "HHH" to receive 5% off your order.